We are Growing!
We are so excited to welcome Rich Crow, Systems Technician II, to the ECS family!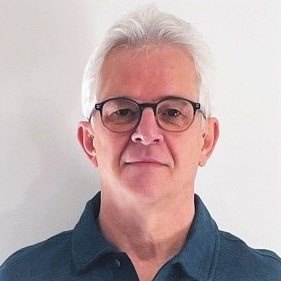 With over 40 years of experience in the engineering and technical fields, Rich's extensive background will prove to be an asset to ECS and to our clients. After graduating from ITT with an AS in Electronics Engineering, he spent the first part of his career in the power generation industry at local Vectren and Alcoa power plants. He then worked for 13 years at PCI/Skanska doing controls work as a systems integrator where he performed project work in a variety of process industries.
ECS is thrilled to have him on board!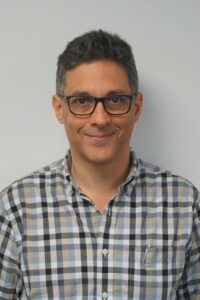 ECS is pleased to welcome Santiago Gonzalez! Santiago is joining our team as a Systems Engineer 3, bringing over 30 years of expertise in industrial process controls and experience in numerous industries worldwide. After doing contract work for ECS since 2018, we are thrilled to have him on board full-time.
Growing up in Spain, Santiago obtained his education in Electrical Engineering. After college, he owned and operated a systems integration business in Venezuela for nearly 25 years. His motion control and packaging experience will expand ECS's expertise in those areas. Santiago also has extensive experience in Safety Systems (TUV FS Engineer Certified), HMI development, controls design and development, batch management, and project management.
Welcome to ECS, Santiago!
Please say hello to Brian Grossman, Systems Technician 1!
Brian joined ECS in 2022 with 8 years of professional experience that includes AC/DC control circuitry, blueprint interpretation, hardware diagnostics, wiring schematics, soldering, relays and pressure switches, fork truck, and programming. Brian obtained his BS in Electronics Engineering from Excelsior College in 2019.
ECS is pleased to welcome Brian to the team!
Welcome to Noah Hurt, Systems Engineer 1.
From Co-Op to Full-time!
Noah started as a Co-Op student with ECS in January 2021.  He recently completed his degree in Electrical and Computer Engineering and joined ECS as a full-time Systems Engineer 1 in early 2022.
Noah works primarily in our Bowling Green office.
Glad to have you on the team, Noah!
We are so excited to introduce you to new ECS team member, Jim Herwig, Systems Engineer 3
Jim brings 45 years of professional experience and extensive technology expertise. Jim's specialties are in process control systems using both PLC (Rockwell) and DCS (DeltaV & PROVOX) platforms. He also has extensive experience with data historian software and control system networks. In addition, Jim worked as an adjunct instructor at Muscatine Community College in Iowa for 20 years. Jim is working for us on a part-time basis as he moves into a "semi-retirement" stage in his career.
ECS is thrilled to welcome Jim to the family!