Scholarship
Possess a 3.3. cumulative GPA from high school
Plan to enroll in electrical engineering or technology, or computer engineering or technology, at a 4-year college or university immediately upon high school graduation
Must be a permanent resident of Dubois, Gibson, Knox, Perry, Pike, Posey, Spencer, Vanderburgh, or Warrick County IN, or Warren County, KY
APPLICANTS MUST SUBMIT THE FOLLOWING BY FRIDAY, MARCH 3, 2023:       
Completed scholarship application
An original copy of high school transcript
One letter of academic recommendation from a teacher or academic advisor
A typed essay (not to exceed one page) that describes your scholastic achievements, how you got interested in electrical or computer engineering field, and what past experiences have influenced your decision to pursue a career in electrical or computer engineering?
CLICK BELOW TO APPLY TODAY!
Scholarship Fund Application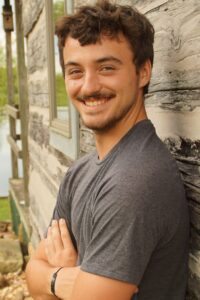 Congratulations to James Sprinkle for being selected as the 2023 James Stott Engineering Scholarship Winner!
ECS Scholarship recipients demonstrate outstanding high school leadership and academic achievements with promise in the Engineering Industry.
James Sprinkle is a senior at Perry Central Junior-Senior High School in Leopold, Indiana. He will be going to the University of Southern Indiana to pursue a degree in Electrical Engineering, following the footsteps of some family members. He has had a fascination with building and designing since early childhood and his drive and dedication were highly commended by his varsity football coach for the quality of his character.
Best of luck in your studies and as you pursue your career, James!